These were at Keystone Raceway in Palmyra. They also Race at York Speedway, and Paradise Road in Bechtelsville.
Last week they had 21 sprint cars entered, these photos are just the cars from just 4 classes out of the 7 they run. I didn't get a chance to take a picture of the Dirt Modifieds or the two Late Model classes.
This weekend Sunday February 10th they will be Running the National Open for Sprint Cars at Keystone Raceway
You can find the Dirt Oval Series Schedule at
http://www.keystoneraceway.dynu
.
or at
http://www.slotcartalk.com/slotcartalk/ ... hp?t=20946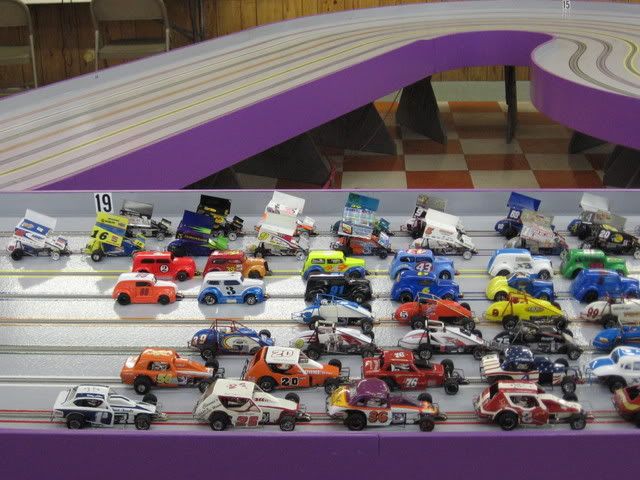 The cars race on the oval, they were on the road course for pre race tech.
--------------------------------------------------------------------------------
The D.O.S. and Keystone Raceway are proud to bring you the second running of the National Open for 1/32 scale sprint cars on Sunday Febuary 10th. Street Stocks will also be on the schedule for the days event.
Contact Info:
Keystone Raceway - Ask for Mark Greene
2701 Horseshoe Pike
Palmyra PA 17078
(717) 832-3170
http://www.keystoneraceway.dynu
.