grove22
Gotta say I'm liking it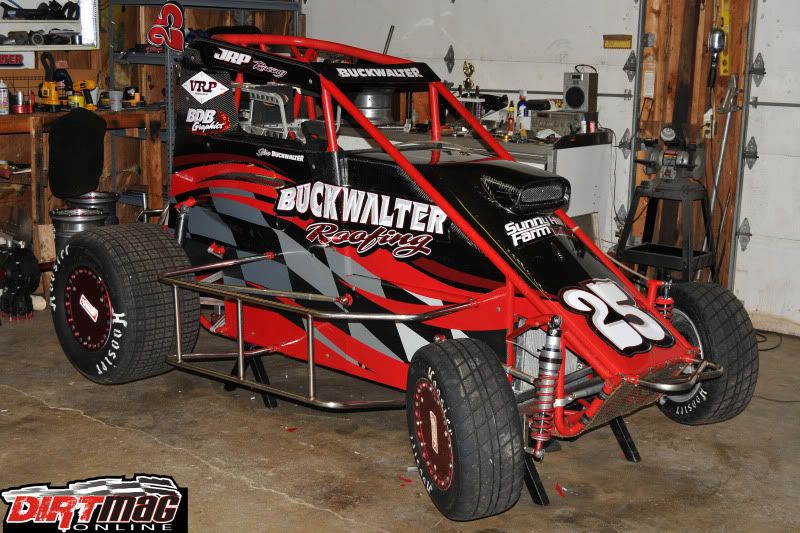 ---
Crew Member

Posts: 1306
Joined: Sun Aug 24, 2008 1:58 pm
Location: The Ill
It will look great in V Lane!!
Loyal Cornhusker fan since Monday November 7, 2011.
---
Junior Crew Member

Posts: 375
Joined: Thu Feb 02, 2006 12:24 am
Location: Elizabethtown, PA
I was wondering when I saw the drawings if he got CF body panels cause I wouldnt think Steve would want the extra weight from the paint.
Kinda amazes me that he let Bruce put that much vinyl on
As always a stellar job by BDB
---
grove22
JFrank88 wrote:

That is one SWEET looking car!! Is AO's following the same scheme or are they keeping his white?
AO's will still be white.
---
Pit Member

Posts: 918
Joined: Fri Sep 07, 2007 7:15 pm
Location: Lebanon
nice lookin car
asphalt is for the boys and Dirt is for the men.
R.I.P Billy Kimmel -you will be missed
http://www.wesirwinmotorsports.com/
Race Count 2013:
Grove-8
Lincoln-1
Linda's-19
Port-1
Susky-8
Big Diamond-1
Susky Outback Track-1
Amount paid: $508
---
Crew Member

Posts: 1001
Joined: Wed Sep 26, 2007 8:54 pm
Would love to see Steve take that win! or any Pa boys,
I know a few of the Micro Regs will be there. Scott.
---
Jeep
BJ always does a great job with the cars.
---
Who is online
Users browsing this forum: No registered users and 1 guest