Pit Member

Posts: 921
Joined: Thu Feb 02, 2006 7:40 am
Contact: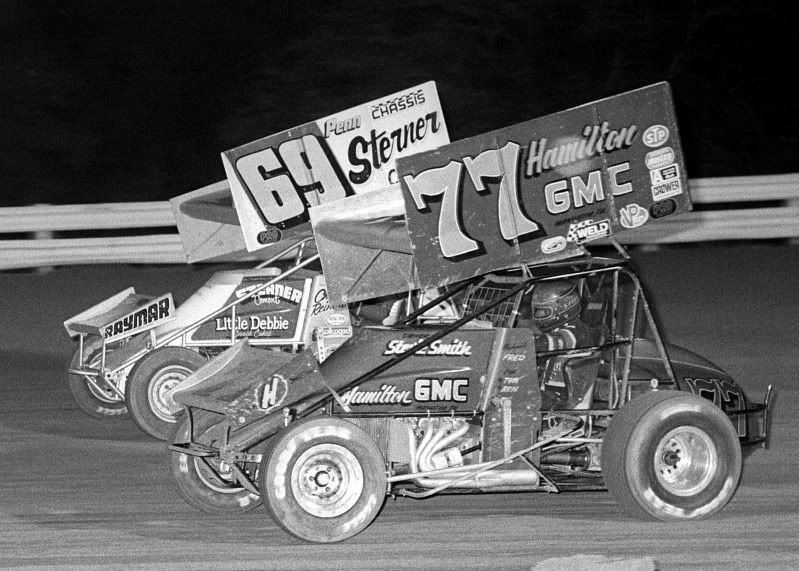 Chuck Reinert and Stevie Smith @ Williams Grove
WWHD? What would Hewitt do?
---
Legend

Posts: 14713
Joined: Thu Feb 02, 2006 5:14 pm
Location: PA POSSE Country
Central PA - Home of the PA POSSE and the Best Dirt Track Racin' in America!

SAVE Our Farmland, Forrests and Dirt Tracks!

Freedom Is NOT Free!

RIP Billy Kimmel - Gone but not forgotten!
---
Crew Member

Posts: 1414
Joined: Sun Jul 22, 2007 1:07 pm
Location: Runnin' wild in the Allegheny National Forest
Contact:
Awesome!!
When in doubt....
GAS IT
!!!
'A man's got to know his limitations' -
Dirty Harry
Facebook :
http://www.facebook.com/home.php?#!/pro ... 1321718744
2016 races:
Port Royal - 6
Mercer - 1
Sharon - 2
Eldora - 1
Lincoln - 1
Williams Grove - 2
Lernerville - 9
Thunder Mountain - 1
McKean County - 4
Tri-City (PA) - 1
Bradford - 1
---
Who is online
Users browsing this forum: No registered users and 6 guests